GOGGLES
"Giving a clearer view of Hinckley Swimming Club"
Issue No. 3 February 2000
| | |
| --- | --- |
| | CLUB CHAMPIONSHIPS: |
Congratulations to everyone who took part in the annual Championships last November. It was a very successful year with many new records. Thank you to everyone who helped out in whatever way to make sure each Championship night went smoothly. There were a few disappointments and Clive Clarke has therefore given you some points to remember: "Why was I disqualified? A question we hear almost every time at a gala and always at the Club Championships. There is a sheet produced which gives some general don'ts which will be on the Club notice board and on the web site, but here is one of the most common faults. Butterfly - The arms and hands must be brought forward together over the water. The feet and legs must move simultaneously, although they don't have to be level, there must be no alternating, front crawl type kick.
Hopefully you will find this information helpful and more information will appear in following newsletters.
PRICE INCREASE:

Please note the new price increases:

Juniors £1.25 Adults (17 & over) £1.60

Annual membership of £21.00 must be paid by the end of January. Swimmers who have not paid their membership by this date will not be able to swim in February until it is paid.
| | |
| --- | --- |
| | NEW TEAM CAPTAINS: |
This years new Team Captains have just been announced:

Ladies Captain:

Michelle Wykes

Mens Captain:

Philip Wykes

Gold Diddy Captains:

Boys: Dorran Burton

Girls: Leanne Hope

Red Diddy Captains:

Boys: Stephen Finlow Bates

Girls: Nikki Cooper

Congratulations to them all. If any swimmers have any questions regarding any aspect of the Club, ask Michelle or

Philip and they will get the answers.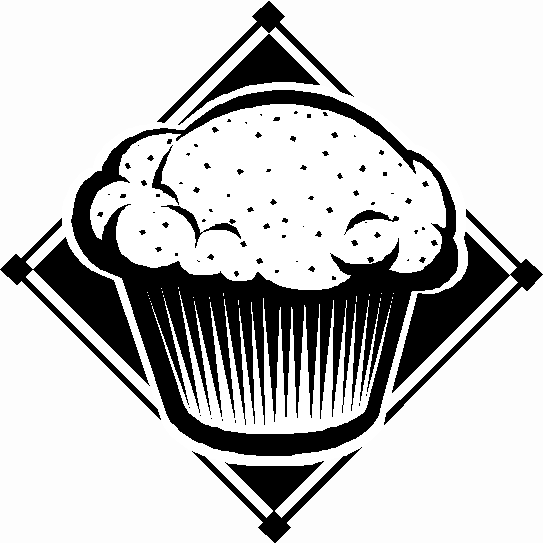 CAKE STALL:
There will be a cake stall at the Home Gala on Sunday 30th January. Please help by baking cakes to sell on the night. It's an excellent way to help raise funds for the Club and everyone can do their bit.
| | |
| --- | --- |
| | VOLUNTEERS: |
We still need volunteers to help out on Reception on training nights. Please see Linda or Sue if you can help out.
| | |
| --- | --- |
| | MASTERS SPONSORED CHANNEL SWIM: |
In July/August this year a team from the Masters will be going to the World Masters Championships in Munich, Germany. This will be the third time a team from Hinckley have attended this huge event, which is held every 2 years. To help raise funds to get the team to Munich, a sponsored swim will be held at the leisure centre on Sunday 27th February. Funds will also be raised for the Rainbows Children's Hospice in Loughborough, Hinckley Masters chosen charity. If you want to swim, all swimmers are welcome, see Colin Holden or any Masters swimmers for details.
| | |
| --- | --- |
| | CARNIVAL: |
The Carnival Committee will be getting together on the 6th Feb at 6.30pm in the bar to try and organise a Float for this years event on Sunday 18th June . If you have any ideas please see Linda Wykes or ask at the desk in the entrance.
| | |
| --- | --- |
| | COACHES CORNER: |
Well, here we are in 2000 and time to be putting a lot of thought into your goals for the coming year. The County Age Groups are just around the corner and many of you will be working to achieve as much as you can from this years events. It is important that all swimmers attend as many sessions as possible, particularly those going to the Age Groups. Sessions missed are sessions you cannot get back and you may not be able to handle the later training days.
Well done to all those swimmers that represented the Club on 15th January. it was disappointing that we had only a few Boys, having to swim 12 year old in Open events should not happen. If you are picked to swim please, make the effort and support your fellow swimmers.

SURVIVAL AWARDS:
The following have passed their Bronze Medallion: Karen Lovell and Caroline Bendell, congratulations to both of you.

AWARDS:
The following have passed their Grade 4: Kelly-Anne Holt & Harriet Gray.
Grades 4 & 5 : Ryan Raymond, Fiona Burton, Pippa Burton, Michael Goodrich & Jevon Bates.
Congratulations to you all, we hope to see your names feature again in future issues.

LEICS COUNTY 800M CHAMPIONSHIPS:
Congratulations to Helen Clarke 3rd in 15/16 age groups and Jennifer Wainscott 3rd in 13/14 age group - swimming 32 lengths!! Also competing, Lucy and Anna Tierney and Arron Clarke.
| | |
| --- | --- |
| | COUNTY SELECTION: |
Three swimmers have been selected to swim for the County in a Junior Gala on 13th February, Arron Clarke, Dorran Burton and Jennifer Wainscott.
| | |
| --- | --- |
| | MORE CONGRATULATIONS: |
To Arron Clark who has been selected to attend a swimming development course in February by Frosties. Selection is based on performance at last years Midlands and National Championships.